Fortnite: Visit Graffiti covered billboards in a single match
Street art or crime? One of this week's major Fornite challenges sends you to visit Graffiti covered billboards in a single match. There are three art layered signs that you can track down across the map – each smeared with the GG spray that you could have collected yourself – here's where to find all of the locations.
Seeing as you have to visit the Graffiti covered billboard locations in just a single match, you're probably going to need some extra movement. Since one of the billboards are in the snowy area, it might be worth dropping into Happy Hamlet to grab a drift board from the shop on its southern edge, or you can go to the ranger station on the hill to get one there.
Alternatively, there's a big stash of boards just to the north of the second location, so you could hit that one first and head back across. Either way, here's where you have to go.
Fortnite – Graffiti covered billboards locations
We've listed each of the locations in the table below, but have also marked them on the following map:
| Graffiti Covered Billboard location | Map Reference |
| --- | --- |
| West side of Shifty Shafts | D7 |
| East of Shift Shafts and southwest of Salty Springs | E7 |
| Southern end of the Desert Racetrack main building | I6 |
Race Track Graffiti Covered Billboard
We'll start off with the most difficult Billboard that's the furthest away from the others. However, this might mean that it's the least popular location and you're less likely to run into competing players.
Head north on the road that leads out of Paradise Palms in the southeast of the map and you'll eventually reach the racetrack area. Here, if you look up as you reach the southern end, you'll find the Billboard. You're looking for a yellow emoji face with "GG" for eyes.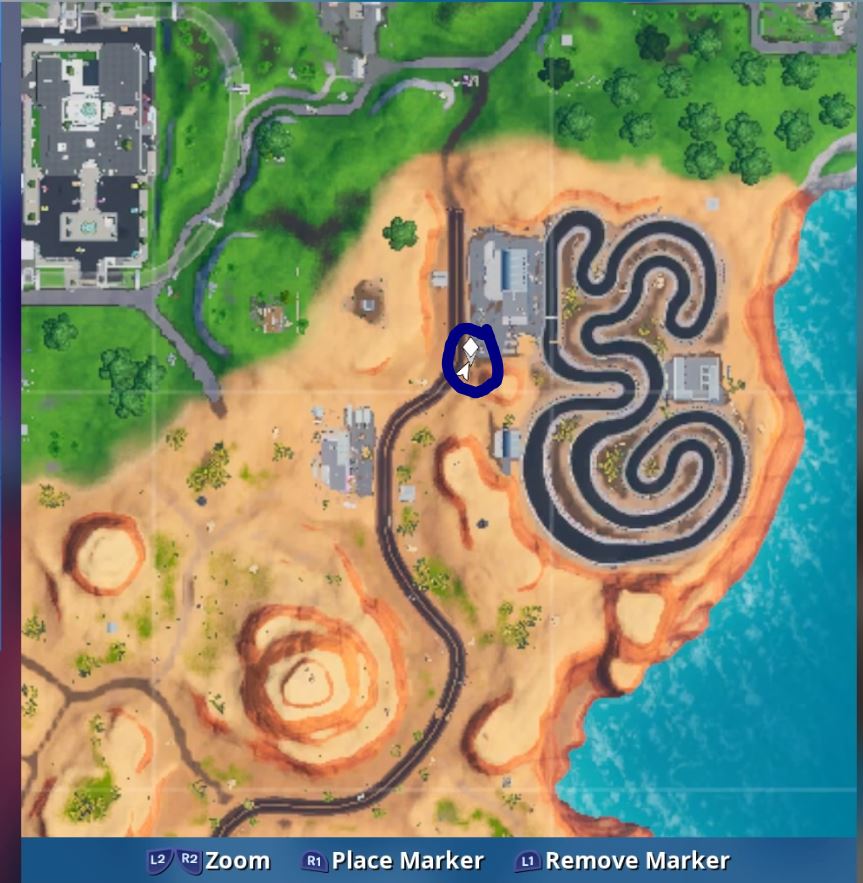 If you head up a little further to the racetrack, you'll most likely find drift boards that you can ride west to the other locations.
Southeast of Salty Springs Graffiti Covered Billboard
The second Graffiti Covered Billboard is found nearer the middle of the map, in reference E7, near the central river.
Again, you're looking for the "GG" emoji. It's then a comparatively short hop from here to the final location.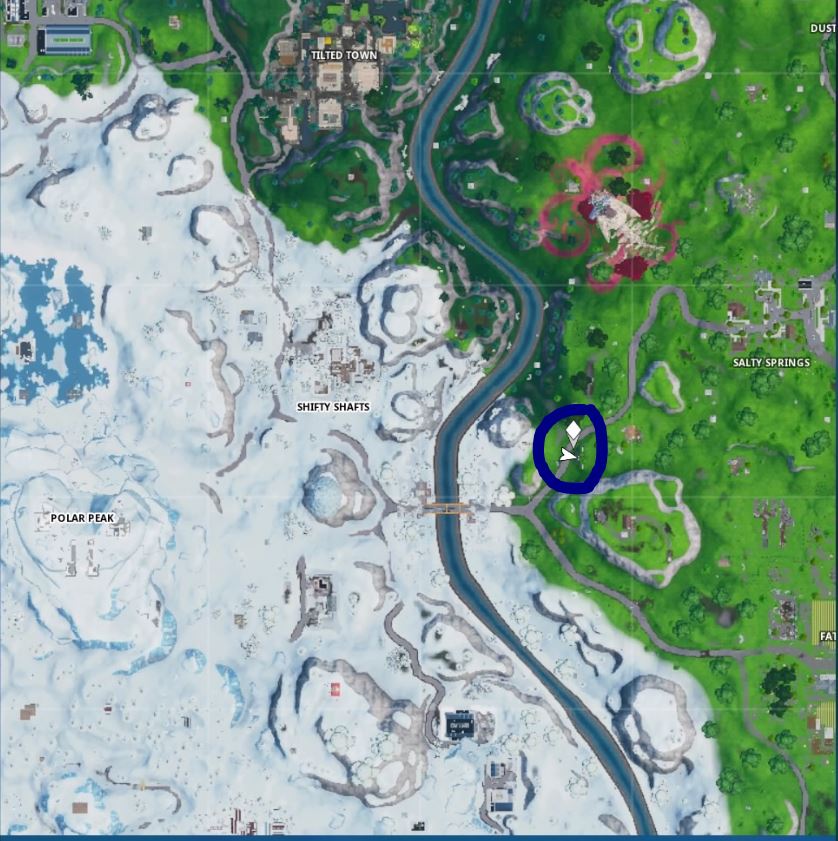 Shifty Shafts Graffiti Covered Billboard
This is likely to be a popular spot to complete the challenge because it's closer to the second location.
You'll find the billboard on the western side of the area, near the trucks and across the road from the houses. As we mentioned before, this is quite close to Happy Hamlet, so you could pick up a drift board there for a faster getaway.
Content courtesy of VG247.com published on , original article here.