The Fate of President Donald Trump in Doomsday Clock #11… (Spoilers)
You may not see his face. But his speech patterns are unmistakable. Donald Trump as President Of The United States during Doomsday Clock, and praising Wonder Woman's efforts against the now-superpowered state of Kahndaq under Black Adam. And the 'vey bad metahumans'. To be fair, you have to give him credit for getting the last word out.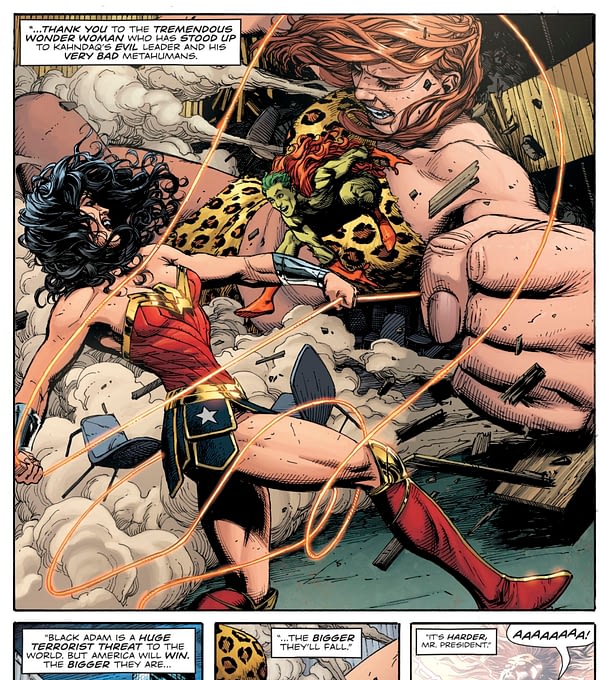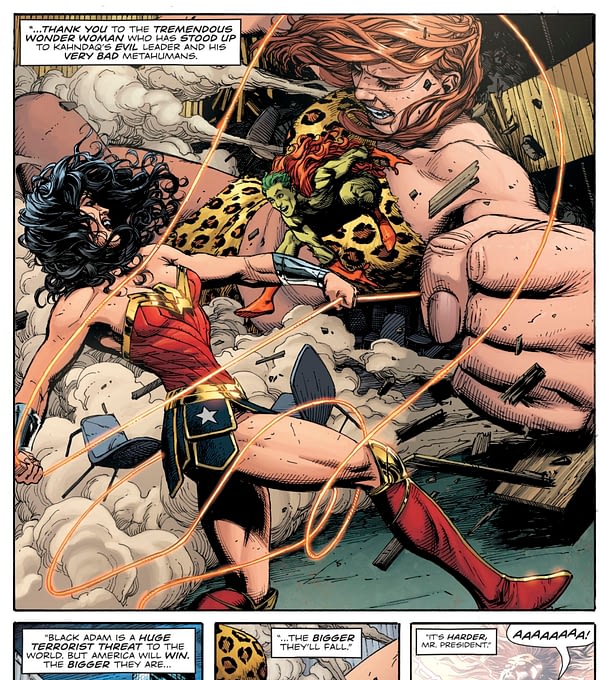 Of course, as Trump himself has discovered a few time, pride does goeth before a fall… as Kahndaq comes for Trump.
Oh look, there appear to be good and bad people on both sides. Will Black Adam and his team kidnap Donald Trump? Or worse? You'll have to wait till Doomsday Clock #12 to find out… which itself will, of course, be some time. Maybe still in Trump's actual first presidency? That's less certain… but that chopper isn't going anyway. And as for Superman… well, he does his best…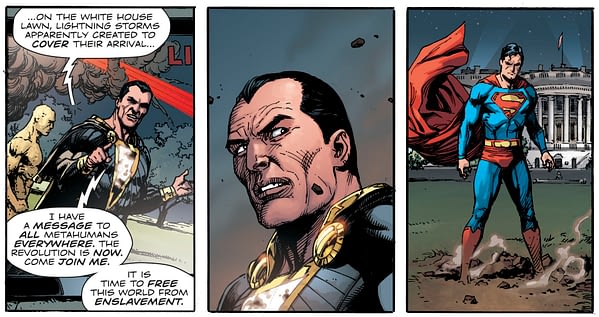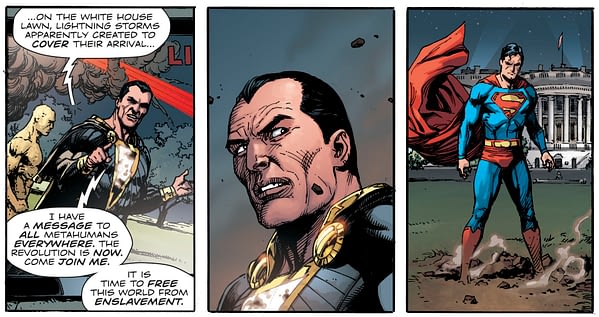 … but he's a loser. Illegal immigrant as well. Build a wall, make Krypton pay for it.
DOOMSDAY CLOCK #11 (OF 12)
(W) Geoff Johns (A/CA) Gary Frank
The critically acclaimed series by the renowned team of writer Geoff Johns and artist Gary Frank marches toward its conclusion. In this penultimate issue, the truth behind "Rebirth" is revealed as Batman searches for the one person he believes can help him save the world…Rorschach!In Shops: Sep 04, 2019
SRP: $4.99
Content courtesy of BleedingCool.com published on , original article here.