Fortnite: Chapter 2 – Eliminate opponents at E.G.O. outposts or Retail Row
The Forged in Slurp challenges are now live and you'll be visiting the mysterious E.G.O. outposts while eliminating opponents.
For this challenge, you can either hang around Retail Row and score some eliminations or visit one of the four E.G.O. outposts. You'll need to get three eliminations at one of the locations to complete this challenge and earn your XP, so it shouldn't take you too long.
Once you've finished this challenge, you can check out our guide on finding the compact cars, Lockie's lighthouse and weather station landmarks.
Eliminate opponents at E.G.O. outposts or Retail Row
The E.G.O. outposts feature dark green tents and look like army bases, so they're difficult to miss.
There are a few weapon drops and chests near each outpost, so try and grab one before heading there or land at a base straight off the bus.
Of course, you could just camp at Retail Row and hope for the best – it's up to you, I'm not your mum.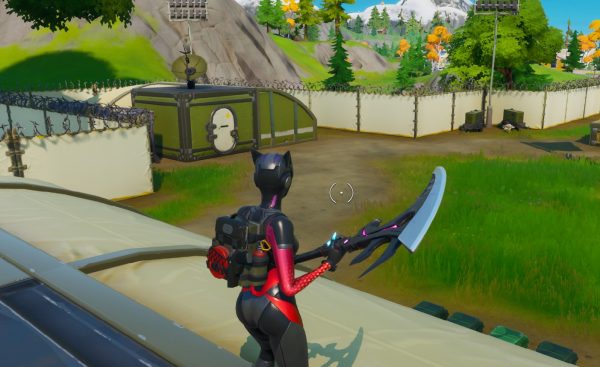 You can find E.G.O. outposts:
Northwest of Pleasant Park
Southwest of Holly Hedges
Northwest of Lazy Lake
Northwest of Dirty Docks
And that's it! If you're still looking for the letter F and the letter O, you can find them here. You can also check out our guides on where to find a fishing rod and catch Floppers and Slurpfish, where to find Upgrade Bench locations and how the new Battle Pass Medal system works.
Content courtesy of VG247.com published on , original article here.