Fortnite: How-to Get the Minty Pickaxe
We're taking a look at how-to get Fortnite's Minty Pickaxe! This thing is causing a bit of a craze in the community, so we're looking to clear up some of the confusion so that you can get one of these when it comes out.
Is it Real?
Yes, it's real. It was officially confirmed by Epic on this post discussing the new V-Bucks Cards that will be releasing soon.
Minty Pickaxe Promotion
The Minty Pickaxe is a promotion code that is going to be given away at select retailers in the US, United Kingdom, France, and Germany. These codes will be given to people for free who have purchased an officially licensed Fortnite product in-store (while supplies last).
Why Do People Have Them Now?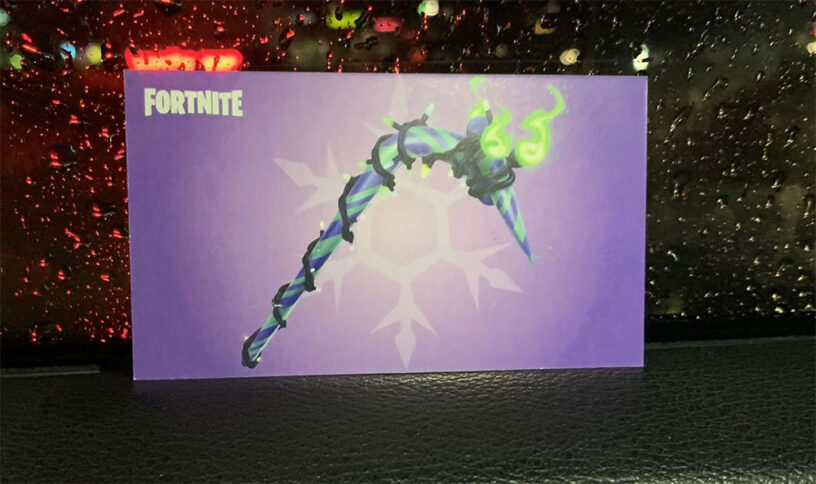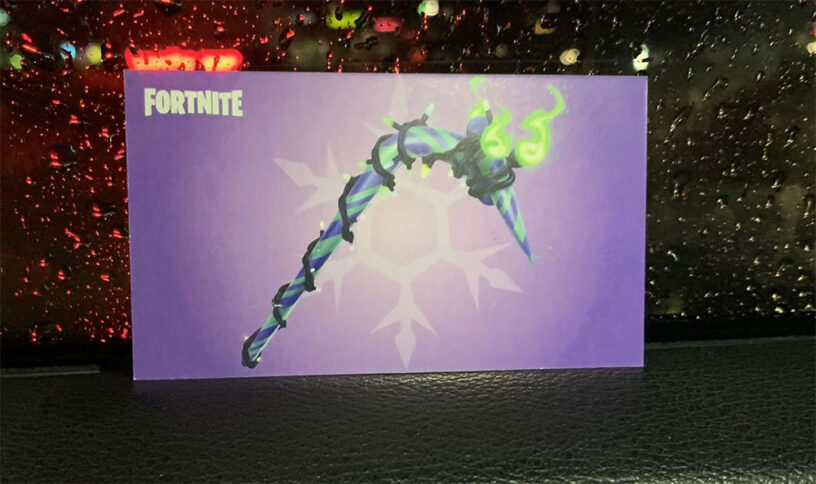 Minty Code Card – Credit: XotOcean
The codes you're seeing floating around right now were mistakenly given out to people who visited some select Gamestop locations in the US. Based on the official word from Epic, it looks like you should only receive one if you purchase a Fortnite product. From what I've seen, it looks like they are supposed to officially release on November 6th. This has not been confirmed by Epic.
How-to Get a Code
These Minty Pickaxe codes seem to be a way to get people into shops to purchase the new V-Bucks cards that are releasing soon. While some people were able to track these down, it's likely that stores that were giving them away have been told to stop at this point. You can call up your local game store and check it out, but it's unlikely at this point you will be able to get a card early. These codes are only going to be available in select countries: US, United Kingdom, France, and Germany.
Right now you are better off waiting right now for them to be officially released. The unofficial date that some stores have been giving out is November 6th, 2019. If we learn of an official date, we will be updating this post and tweeting out the information on our Twitter.
DO NOT trust anyone claiming they have a bunch of these to giveaway. While there's a small possibility that they have some, they are likely just scams! I've seen multiple fake photos with codes and screenshots displaying the pickaxe in game.
I Redeemed a Code and Didn't Receive Anything!
If you redeem one of these codes early, you will not receive anything. The pickaxe is currently not in the game. Hopefully, you will receive the pickaxe once it has been added to Fortnite. If you have a code, it's better to wait until the official release to redeem it.
Do not beg for a code in the comments, I have none to give and no one will be giving them away for free currently!
Content courtesy of Pro Game Guides published on , original article here.