Let's stop praising developers for replacing microtransactions and loot boxes with Battle Passes – they're worse
Do you remember the days when completing games a certain way used to get you more than a slightly higher score on an arbitrary points system labelled Trophies or Achievements?
Back then, you'd pay full price for a game, you'd master it, and you'd be rewarded for that mastery with new weapon, character skin, or some other new toy to play with.
Over the years, that kind of progression has become increasingly rare. First, publishers tried to find ways to deter pre-owned game purchases with Project $10 and online passes. That transformed into pre-order bonuses and microtransactions, and now Battle Pass is all the rage.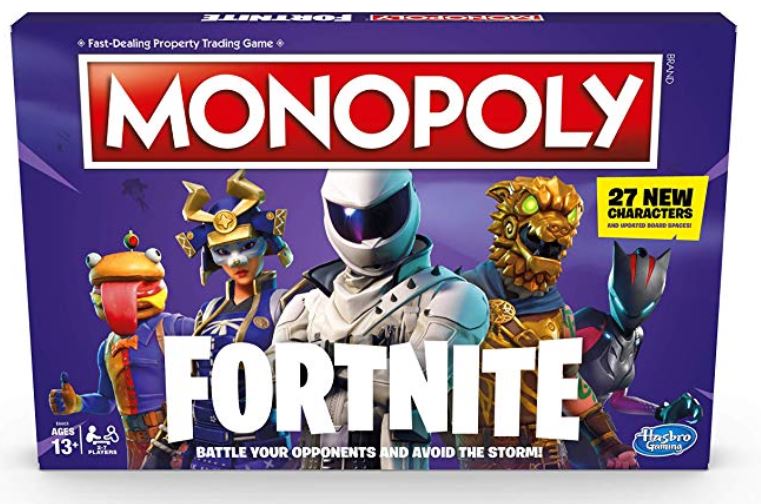 As loot boxes and microtransactions became dirty words, a new challenger appeared in the battle for gamer wallets: content as a subscription service. Drop £50 on a game, then drop another £8-£15 per month to access a drip-feed of in-game goodies.
The worst thing about this? We're supposed to clap.
Recently, Doom Eternal director Hugo Martin announced that the upcoming id Software shooter wouldn't have microtransactions or a digital store. This was then reported all over the internet by gaming sites, praising the move, even though the game has a Battle Pass.
A Battle Pass, made popular by Fortnite, isn't a microtransaction. It's an expensive, seasonal subscription that gets you in-game stickers, emotes, and skins. None of it gives you any advantage online – it's just optional extras locked behind a paywall.
They were originally conceived as a way to fund prize pools in esport games like Dota 2, but they've since transformed into what we see today – another way for publishers to squeeze money out of a game. It's a new trend that can't die off fast enough.
First off, it's shortsighted. Just like how everyone in television is jostling with Netflix for control of the subscription model, this same model has been encroaching on video games for a while now. You pay to play online on every platform you own – whether it be Xbox, PlayStation, and even Nintendo – and then there's Game Pass, EA Access, Apple Arcade, and Uplay+ if you want access to a library of games from different publishers. Square Enix is considering one now, too.
On top of all that, we're expected to pay a monthly fee – a Battle Pass – to enjoy the new content that comes to each game we own. There's only so many bills we can stack up before it all topples over like a Jenga tower.
Fortnite manages to make so much money from its Battle Pass because it's full of kids. Kids don't like being left behind, and not getting access to the new Fortnite skin is like rocking up to school's non-uniform day in a Kappa jumper. If you don't have the latest designer skins, you'll be mocked mercilessly by your peers.
As an adult with a life and actual bills, I couldn't give a shit about cosmetics. I will enjoy Doom Eternal for the excellent shooter it is and not care that WeedLord420 has a cool helmet while I'm rocking the default Doomslayer skin. I just have an issue with us acting like the lack of traditional microtransactions is a good thing – especially when what is replacing it is much more sinister.
Why is it more sinister? Because it guilt trips you into ploughing more time into a game. That's how these things work. You buy a Battle Pass and you unlock a handful of initial goodies, but then you have to grind to get the rest. And you have to do it before the season ends or you lose the stuff you haven't unlocked.
You're paying to force yourself to commit to a game. I don't know about you, but I like to jump between different games and sometimes I'm not in the mood to play at all. When you've bought a Battle Pass, you're potentially wasting that money if you don't play. You're hostage to your own entertainment. How is this better than paying £2 for a hat? Why has it become more acceptable?
I understand that increasing development costs make triple-A games a risky prospect, but there has to be a better way to rack up extra funds than this. I'd argue microtransactions were more morally justified, and even increasing the base cost of games would be better. After all, these rolling content subscriptions might earn the game more money, but they also increase the development time, draining resources, and costing developers more post-launch as they churn out digital helmets and animate stupid dances.
None of this is a dig at id Software or Doom Eternal – I'm more excited about that game than anything else releasing between now and the end of March – and the Texan developer certainly isn't alone in jumping on the Battle Bus bandwagon. But we need to start calling it as it is: Battle Passes are microtransactions on steroids. They're a bad new trend with sinister undertones, turning players into hostages to their own entertainment in a world that's just waking up to the fact that video game addiction can negatively impact lives. We shouldn't be clapping.
Content courtesy of VG247.com published on , original article here.