Captain America Fortnite skin and cap's shield in today's Item Shop
Epic Games have just teased what leakers had previously stated, the Captain America Fortnite skin and shield back bling will be in today's Fortnite Item Shop for the 2nd/3rd July.
The v13.20 Fortnite update was released on Tuesday, and prior to the update going live, Epic Games sent out an email to players in the support-a-creator program stating that there'll be a new 'hero' skin in the Fortnite shop this week.
During downtime when the new update files were available, data-miners leaked that there were new strings added to the files that suggests there'll be a Captain America skin that'll be in the Fortnite Item Shop.
Data-miners also stated that there'll be a back bling that comes with it for free called Cap's Shield. The shield will apparently double as a pickaxe if leaks are to be believed, the first back bling that'll function as a pickaxe. Here's everything we know about the Captain America Fortnite skin.
RELATED: Fortnite Leaked Skins & Cosmetics Found in v13.20
Captain America Fortnite Skin
Leakers had confirmed the Captain America skin will be in today's Fortnite Item Shop. However, Epic Games recently put out a tweet teasing the skin. Here's the tweet on the official Fortnite Twitter account:

Epic tease Captain America Skin
We don't have the leaked Fortnite skin, but there's a chance it could leak an hour or two before the shop updates, but we'll update you if it does leak.
However, we do know what Cap's Shield will look like. Thanks to Skin Tracker, not only do we have the leaked shield, but also how the shield will double as a pickaxe. Here's a look at the shield back bling: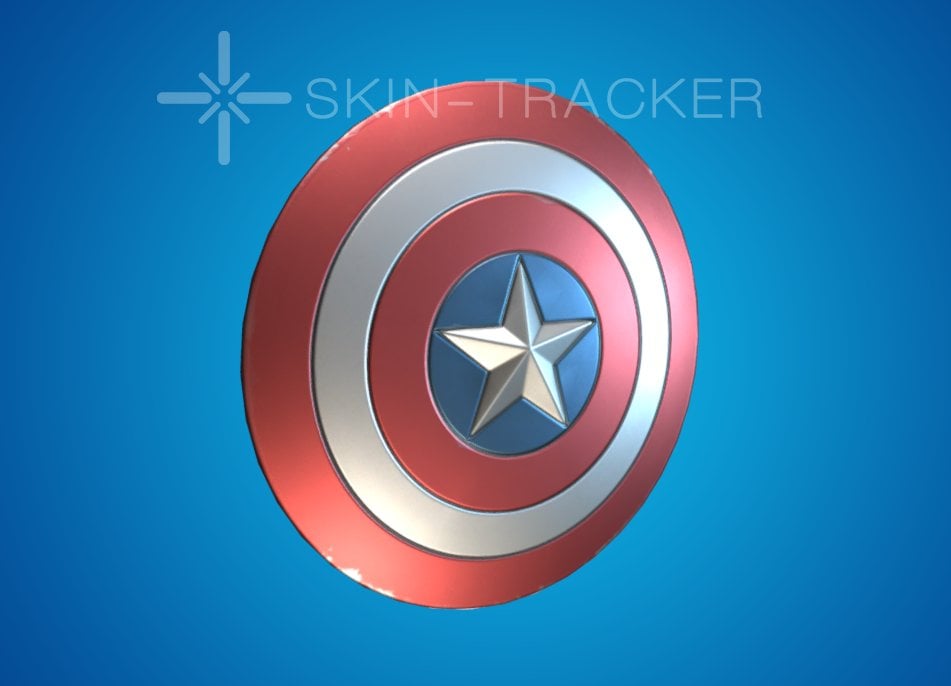 Captain America's Shield Back Bling Pickaxe
Here's what the pickaxe animation for the shield will look like, but do take into consideration it'll look a lot smoother than the animation below:
Pickaxe Animations for Captain Americas Shield (Back Bling/Pickaxe) pic.twitter.com/DkZ8fS7W8H

— Skin-Tracker (@SkinTrackerCom) June 30, 2020
Not only will the skin come with a back bling, leakers have stated the skin will come with an emote called "Grand Salute". However, this has not been leaked as of writing, but again, if there's any leaks for this Captain America set, we'll be sure to post them.
RELATED: v13.20 Fortnite update patch notes – Flare gun, Map changes & upgrade bench item
We also know from leaks that when the Captain America Fortnite skin is available in the item shop today, it'll have it's own custom background. This hasn't been leaked, by popular data-miner Hypex has created his own one based off a description of the item shop background provided by another leaker: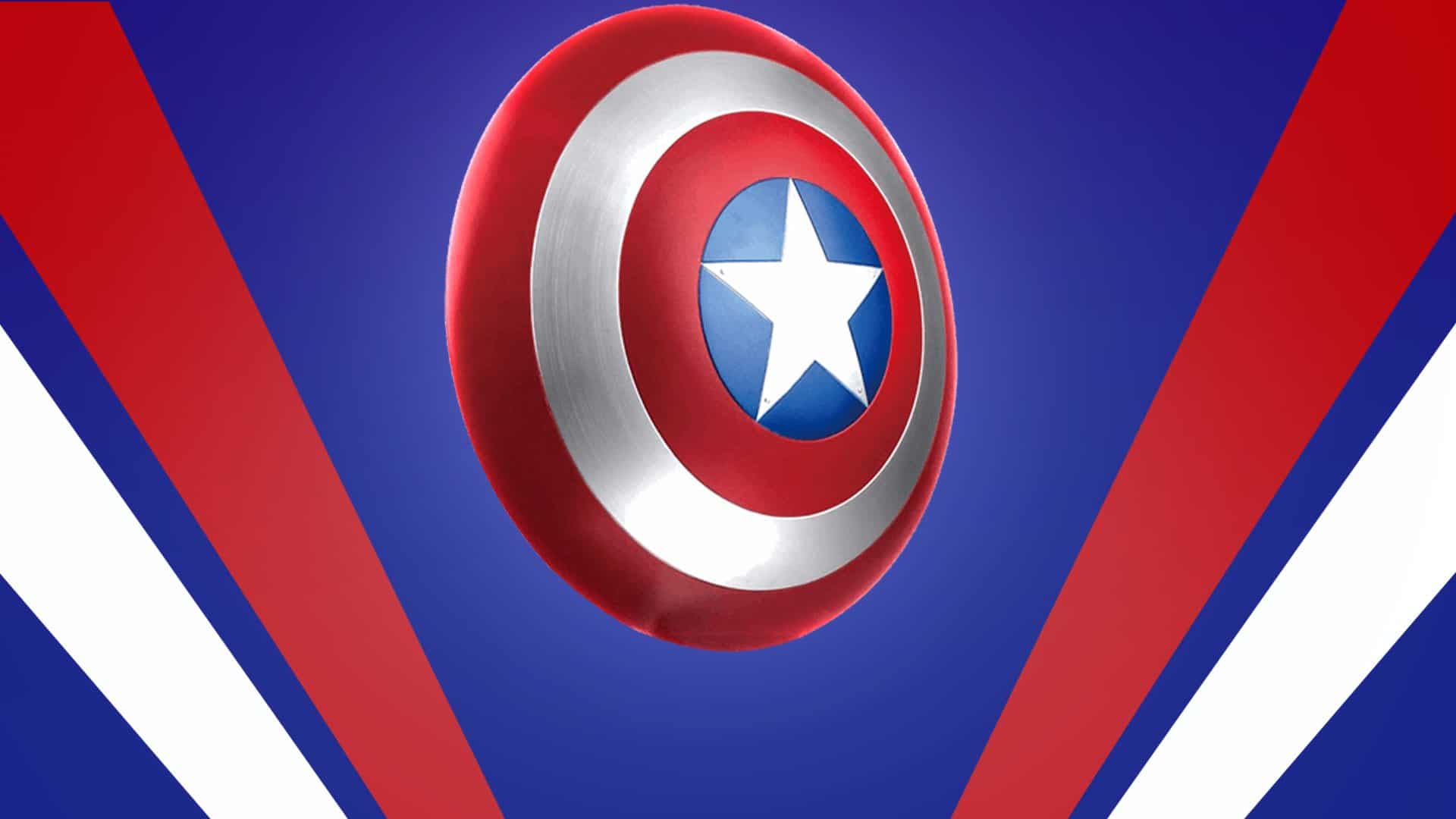 Captain America Item Shop Background
How much will the Skin Cost?
When a skin is leaked, there's never any information on how much it'll cost. Even with bundles, data-miners guess how much it'll cost based off previously released packs and bundles.
However, if we do base the price of the Captain America skin based on other skins released as part of a collaboration, we can expect the skin to cost 1,500 V-Bucks. The rarity of the skin and back bling will obviously be Marvel.
Will you be purchasing the Captain America Fortnite skin? Let us know in the comments section below!
Content courtesy of FortniteInsider.com published on , original article here.