🤖 BOT
All Fortnite Season 3 Water Level Stages – Preparing for Cars in Fortnite
Fortnite Water Level Stages – Preparing For Cars in Fortnite Season 3
Fortnite Battle Royale should be introducing cars pretty soon, maybe this week.  For that to happen though, the water that has occupied most of the island must go away.  We've listed the various stages below.
Stage 1 Water Level
The original map out of Season 2 of Fortnite.  It's covered with water, especially in the Western part where small islands.  Weeping Woods and Slurpy Swamp were completely underwater, which made way for The Fortilla area.
Stage 2 Water Level
July 1st, 2020 was our first water level drop. This exposed more land between Holly Hedges and Salty Springs. It also changed the shapes some of the islands in the Western part of the map.  The large boat in that area also moved north.
Stage 3 Water Level
July 11th, 2020 the second water drop occurred.  It connected land between Salty and Holly Hedges. Sweaty Sands, Steamy Stacks and Dirty Docks saw it's land mass grow.  The Fortilla area is unstable in it's current states and changes of land mass growing and shrinking occurs unpredictably.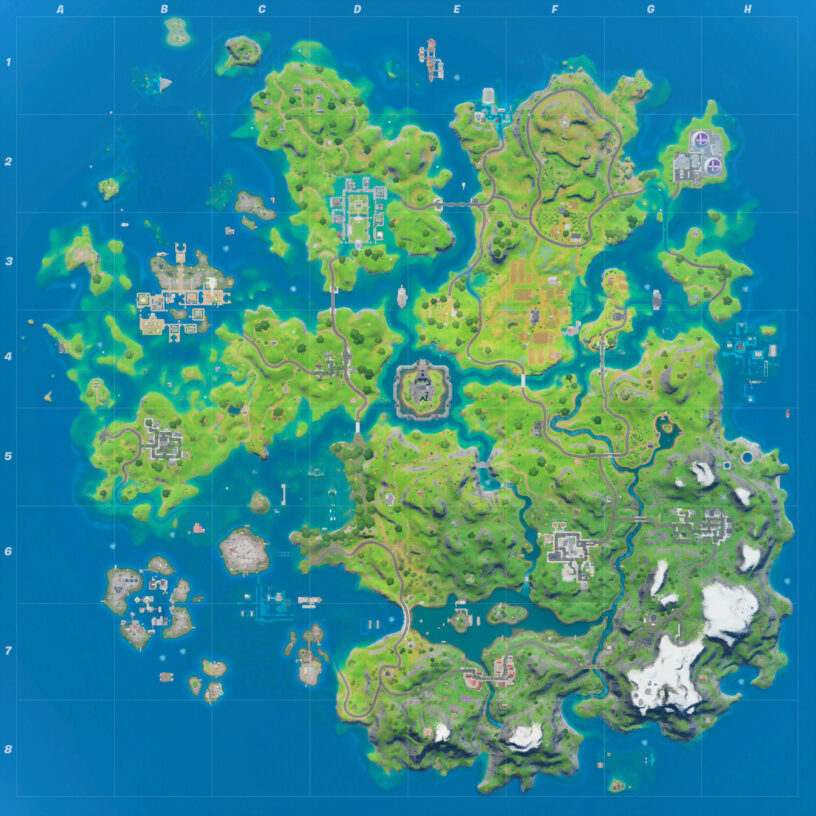 Stage 4  Water Level – Coming July 18th
The fourth stage and one the largest water drops will be occur on July 18th, 2020 according to leaks.