Fortnite Deathruns: 5 Most Popular Deathruns in Fortnite Creative
Popular Fortnite Deathrun Codes
Deathruns in Fortnite are essentially mazes in Fortnite Creative where you try to make it to the end in the shortest amount of time and if possible without dying.  In most cases, you'll have to avoid traps, and other pitfalls along the way.
In order to play Deathruns in Fortnite, you have to enter Fortnite Creative.
How-to Use a Creative Code
When you start Fortnite, you'll be given three options on what to play (Save the World, Battle Royale, and Creative). Click the Creative option and then click PLAY and then CREATE.
Once Creative has loaded, you will see an Orange Rift that will take you to islands where you can create custom maps.  We don't want this right now, so look around for the featured portals.  Find the portals with the console in front of them and interact with one.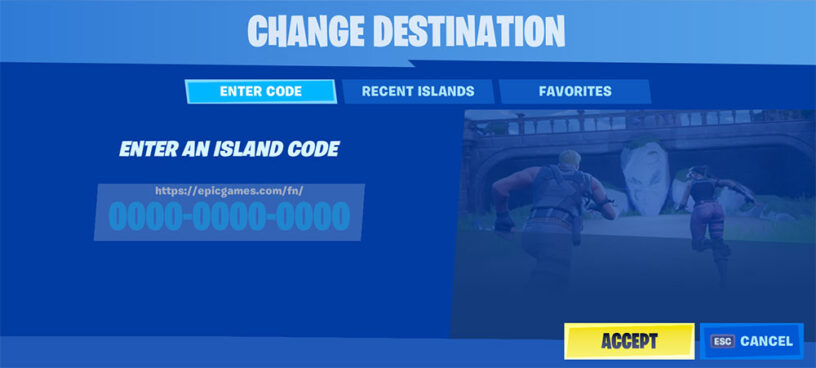 From here you can either select one of the codes you've added to your favorites, or you can cut and paste a code from one the Deathrun Lists below.  Click Accept and it will load up the island of your choice. You can then run into the rift and it will transport you.
5 Most Popular Fortnite Deathrun Maps
Deathrun!
Creator: Hellraisergaming
Code: 1992-9149-6271
Massive Fortnite Deathrun
Creator: LordSprinkingham
Code: 8662-6670-8710
Cizzorz Deathrun 2.0
Creator: ItzCizzorz
Code: 6509-1069-6161
Escape the Space Station
Creator: Hooshen
Code: 4398-6514-6924
Default Deathrun
Creator: Icifyed
Code: 4690-7782-0124